Two heads are better than one
RedSpeed has always believed in working with others to improve ourselves and our industry. We are proud to be a member of a number of internationally recognised bodies

Business Management system
RedSpeed International's work flow and processes are regularly audited externally against the industry standard of ISO 9001(2015) and have always passed with flying colours.

As RedSpeed International plays a large part in the transport infrastructure industry,  we have always supported new standards aimed at enhancing the safety of all road users.

 RedSpeed International is a foundation member of the UK ITS Group.

Staff Training and competence
 Our engineers are routinely checked so that their skills and competency are at the highest levels to ensure the safety of themselves and the general public.

Learning from others helps reduce the risks to our staff and members of the public when we are working on national and international road networks.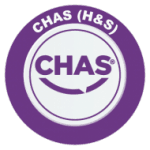 Safety Schemes in Procurement
RedSpeed International is a member of a national accredited SSIP which firmly demonstrates to all our clients how seriously we take Health & Safety.
companies we've worked with