SpeedCurb is a fully digital spot speed enforcement system using in ground sensors to detect lane specific position and speed of vehicles for enforcement against the posted speed limit. Piezo sensors are used for the speed detection and inductive loops are used to identify vehicle position. The primary evidence for the vehicle speed is determined when the vehicle passes over the Piezo sensors. The system then waits for the vehicle to be in the optimum position to trigger the capture of three images, which includes enabling the "Secondary Check Method" (SCM). The SCM is a backup method of corroborating the vehicle speed and is totally independent to the primary evidence. This gives peace of mind to the operator that the system is working correctly and the evidence of the SCM can be used to defend a court challenge.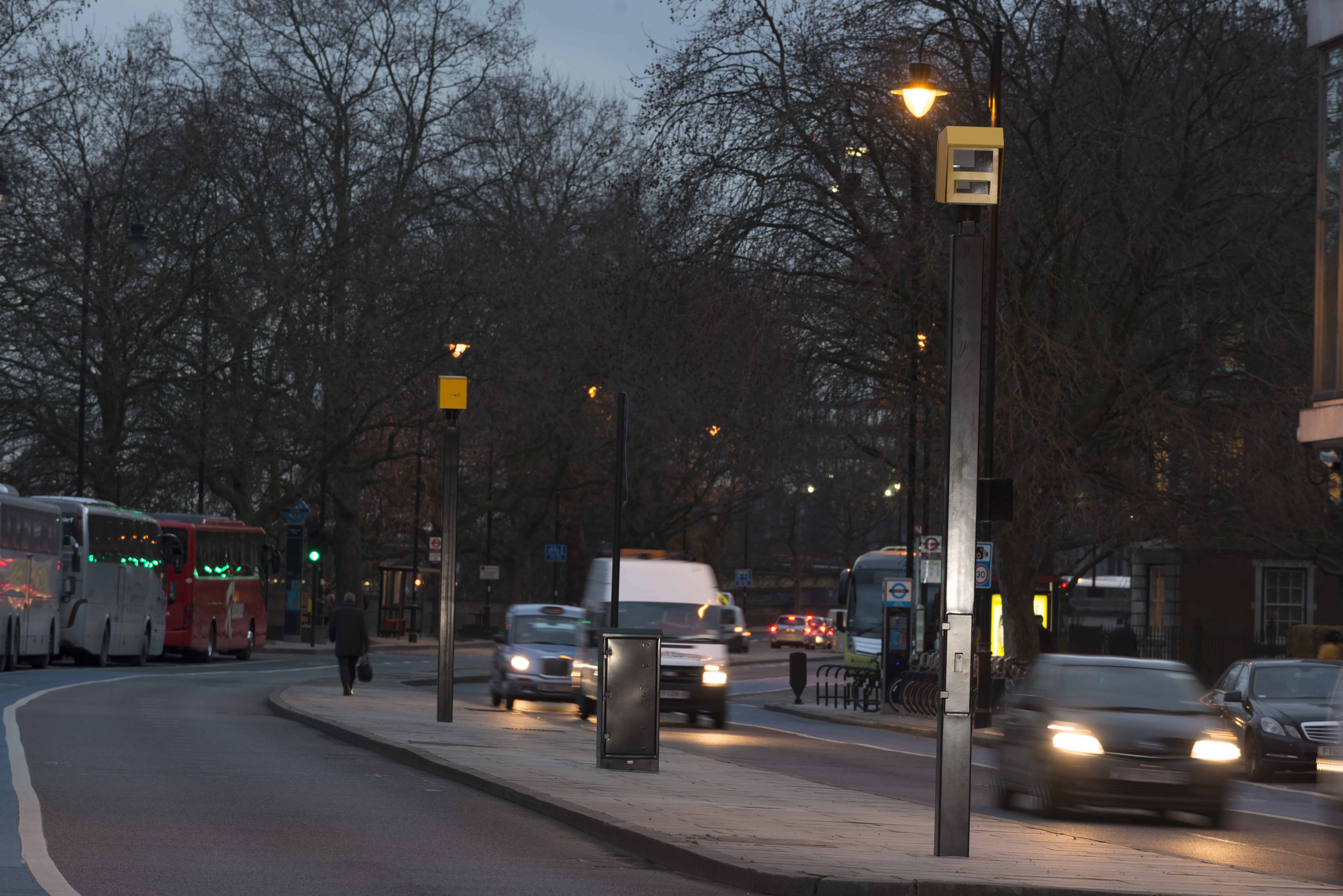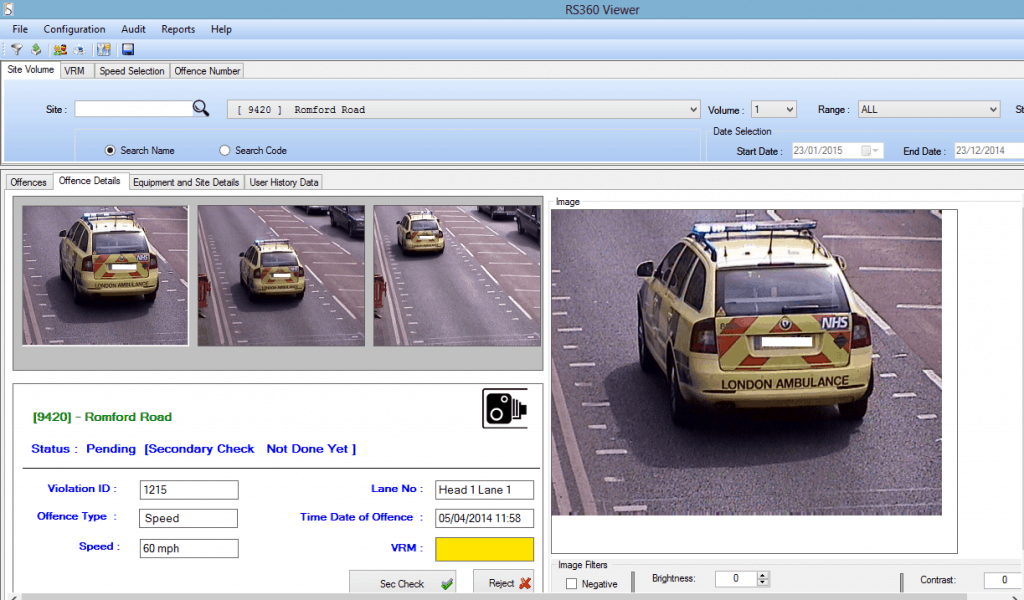 The first photo is a close-up of the Vehicle Registration Mark (VRM) which can then be compared with the vehicle database and identify the owner
The second photo is a wide angle view that provides context to the offence, including weather and light conditions, location identification, and the proximity of the offending vehicle to other vehicles. The second photo also acts as the start of a calculated 10 metre SCM method.
The third photo shows the vehicle 10 metres further along the carriageway and using the elapsed time between the SCM photos, the speed is calculated and compared to the Piezo reading to ensure the correct operation of the system. An integrated flash system ensures quality of images independent of the time of day.